TOEFL
What is TOEFL?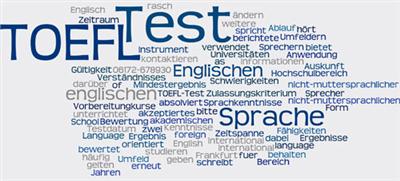 The TOEFL iBT (internet-based test) test measures your ability to use and understand English at the university level. And it evaluates how well you combine your listening, reading, speaking and writing skills to perform academic tasks.
Who is TOEFL for?
Students planning to study at a higher education institution
English-language learning program admissions and exit
Scholarship and certification candidates
English-language learners who want to track their progress
Students and workers applying for visas
The exam
The exam
You have to read 3-5 passages from academic texts and answer 36-70 questions.

Listening: 60-90 minutes

You will listen to lectures, conversations and classroom discussions and then answer 34-51 questions.

Speaking: 20 minutes

The six speaking tasks are based on the reading and listening parts. You will be asked to express your opinion on a familiar topic.

Writing: 50 minutes

For the two writing tasks you will have to write essays based on the reading and listening tasks. You have to support your opinion in writing.

For more information please contact us: 06172-678930.