Pilgrims
The International Language School works closely together with Pilgrims - a language training centre based in Canterbury, South East England.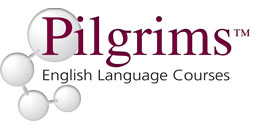 Pilgrims is famous throughout the world for providing the highest quality English language and teacher training. Clients return to Pilgrims year after year to experience the Pilgrims Difference. When you are at Pilgrims you are given the opportunity to learn from "Breakfast to Bedtime".
Pilgrims offers courses for children and teenagers, students and adults. They run courses for Business and Teachers.
Visit their web site to find out more www.pilgrims.co.uk